Appraisal Services for Estate Settlements
The need for appraisals for estate and probate purposes is expected to increase. Estimates of the billions of dollars to be inherited by baby boomers are regularly featured in newspapers and the financial press. Much of those assets are in real estate. With the recent popularity of living trusts, and sophisticated tax avoidance methods for affluent individuals, appraisals are needed both for tax planning purposes prior to a property owner's death, and for settling an estate after death.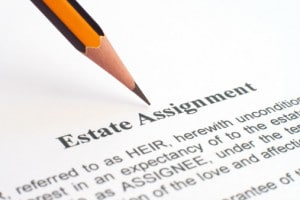 Pinelands Appraisal, Inc. can provide a third party unbiased opinion regarding true market value of a property for the purpose of:
Sale to a relative
Partitioning an estate among the heirs or beneficiaries
Sale to a non-relative
Prior to listing the home for sale
Partial interest (typically income property)
Federal or state estate tax returns
Gifts and gift trusts
Determining the basis for capital gains tax
Pinelands Appraisal, Inc. have partnered with many New Jersey attorneys providing accurate, reliable and well supported appraisals for your estate needs.
Please feel free to Contact Us for a free consultation on how we can help with your real estate appraisal needs during an estate settlement.